Welcome to Our Parts Department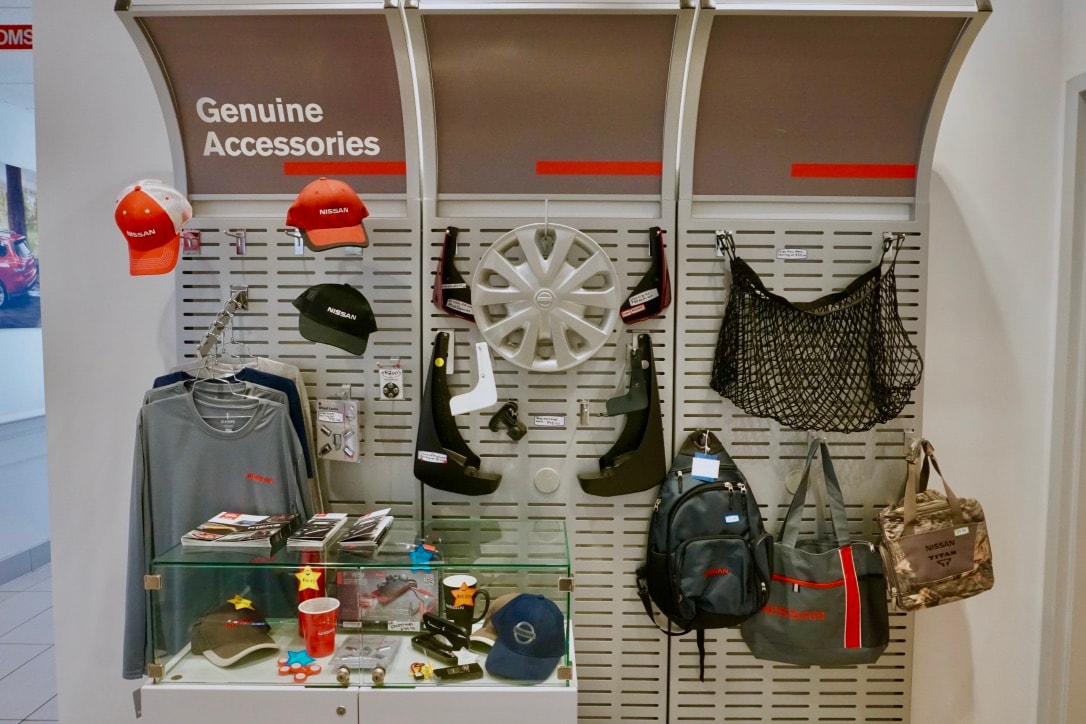 The right parts in stock is critical to the timely repair of your vehicle. We have fully stocked our Parts Department with Genuine GM and Nissan parts, and our inventory is computer controlled and updated frequently to ensure we have what you need, when you need it. In the event we don't have the necessary part to complete your repair, we will find it. The resources available to us in locating your parts quickly and efficiently are numerous and we have 7 parts trucks to pick up your part and get it to us quickly. When we find your part, we will notify you promptly and advise our Service Department, so they can schedule its install with minimal inconvenience to you. We take your Parts Needs seriously. Your complete satisfaction is our #1 Goal.
We also offer a variety of Accessories to personalize your vehicle. Your salesperson can provide you with information of accessories available, or just visit our Parts Display Area in the Dealership and we'll be happy to help you. We also have Franchise Logo Merchandise, (such as hats, shirts, etc.) which we proudly display in the same area. Cash and Carry Discounts are available in our Parts Department for those of you who do your own Service work. Batteries, Tires, Special Orders - No Problem at Gates, we're here to help. No need to go anywhere else, we have it all!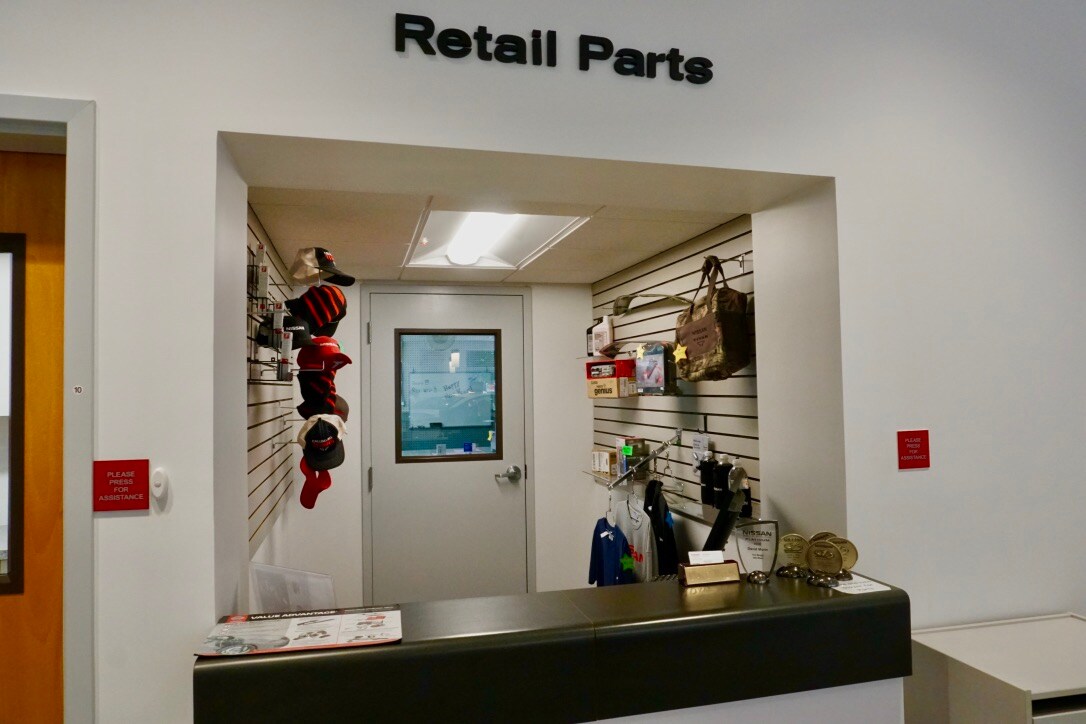 America loves its cars and trucks, especially our Nissan customers. We stock our parts department with every imaginable accessory to toughen-up, spiff-up and individualize your car or truck from running boards to running lights, we have it all. We also carry a complete line of apparel with all authorized logos on your favorite hat, jacket, shirt or sweater. Our parts department is open until 7:00pm on Thursdays for your convenience. That's the Gates Way, We've Got the WOW!
Get your vehicle into top condition with high quality Nissan car parts. Smart Windham residents shop at the parts center of our Windham Nissan dealership because of our expertise and fully stocked inventory of auto parts. For your convenience, you can order Nissan auto parts in Windham by completing our online parts order form.
Be sure to check out our latest auto parts specials and save even more on your order. Gates Nissan also offers car repair at our state-of-the-art service facility. Sign up for your car repair appointment right away by completing our service appointment form, and our auto technicians will get your vehicle into the shop even more quickly.
VALET PARKING ANYONE?
When you bring your vehicle in for a service appointment you'll be pleasantly surprised to be greeted under a covered area by our service valet attendant. This may not sound like a big deal to you, but in our research of customer needs, finding a parking spot especially on a rainy day and then finding the service department is a challenge at other dealerships. But at Gates, we always try to put ourselves in the customer's shoes and create the most convenient way to experience the dealership. That's the Gates Way. We've got the WOW!